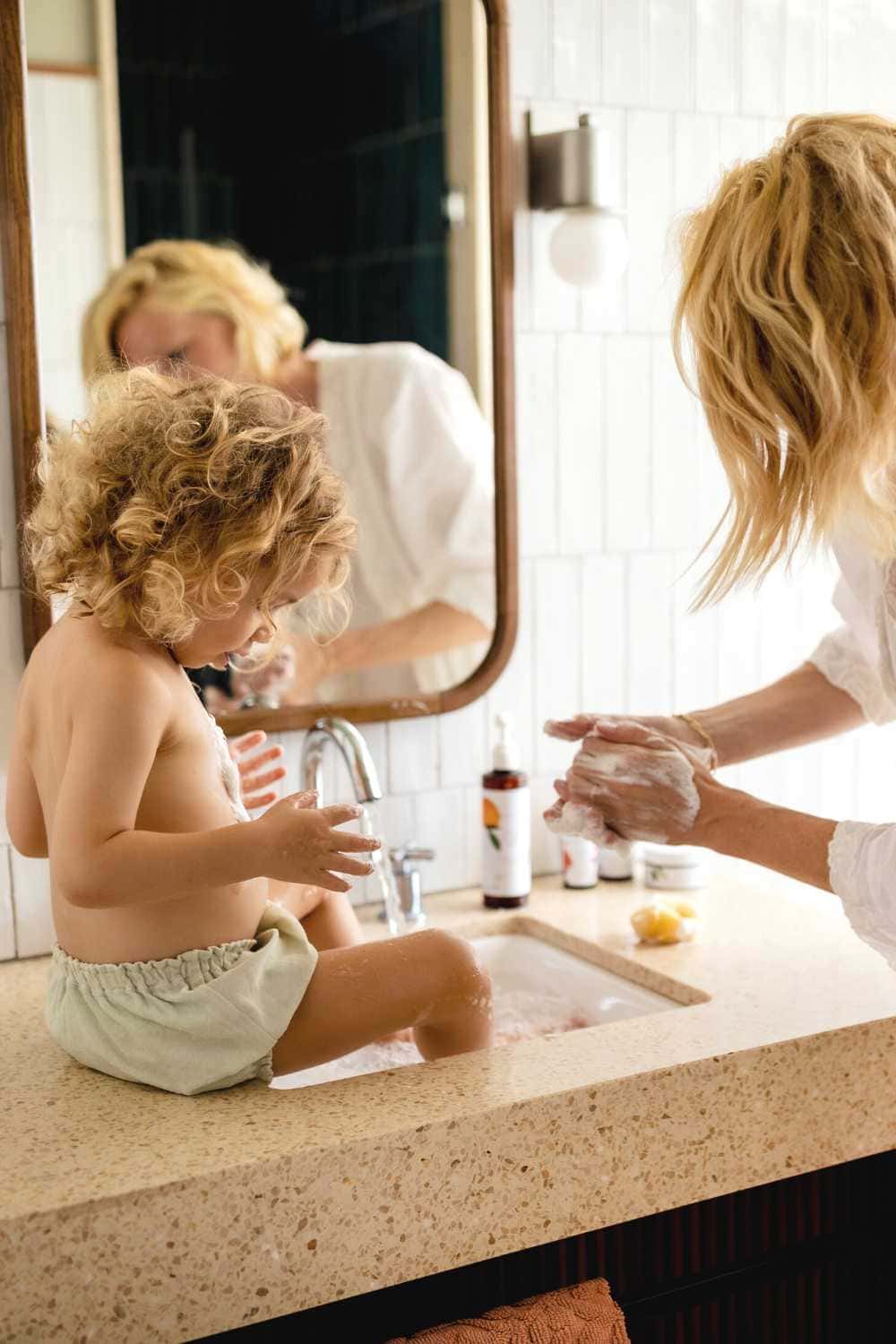 Our nature to nurture
Once upon a time, in a world where parenting is filled with endless choices and concerns, there emerged a brand like no other. Introducing Karma Mama, the skincare brand that goes beyond beauty and embraces a more conscious way of living.
At Karma Mama, our mission is simple yet profound - to inspire and connect with parents who are on a quest for a more responsible lifestyle. We understand that being a parent is not just about taking care of our little ones; it's about taking care of the world they will inherit.
We are firm believers that everything we do has an impact. From the products we use to the choices we make, each decision shapes the world we leave behind for our little ones. That's why we have made it our mission to create skincare products that are free from controversial ingredients that could be harmful to you, your family, or our precious planet.
Our commitment to you is simple – we only use ingredients that benefit both the product and your skin. Every ingredient is carefully selected to ensure it is not only safe but also effective. We believe in the power of nature and harness its potential to create skincare solutions that truly work.
When you use Karma Mama products, you can rest assured that you are making a conscious choice for your family's well-being. Our products were crafted by our dedicated team in Thailand with love and integrity, ensuring that they are 100% free from harmful chemicals and toxins, because we believe in transparency and honesty. 
Our Whole range is made with 98,5% up to 100% of ingredients of natural origin and with respect to people and planet. Our formulas are mild enough for the delicate skin of a newborn and be used worry-free during your pregnancy. 
So join us on this incredible journey towards a more responsible lifestyle. Together, let's create a future where our children can thrive in a world that is clean, safe, and full of love.

Learn more about our ingredients